God is Working on My Miracles, I Will Not Be Shaken-ORIGINAL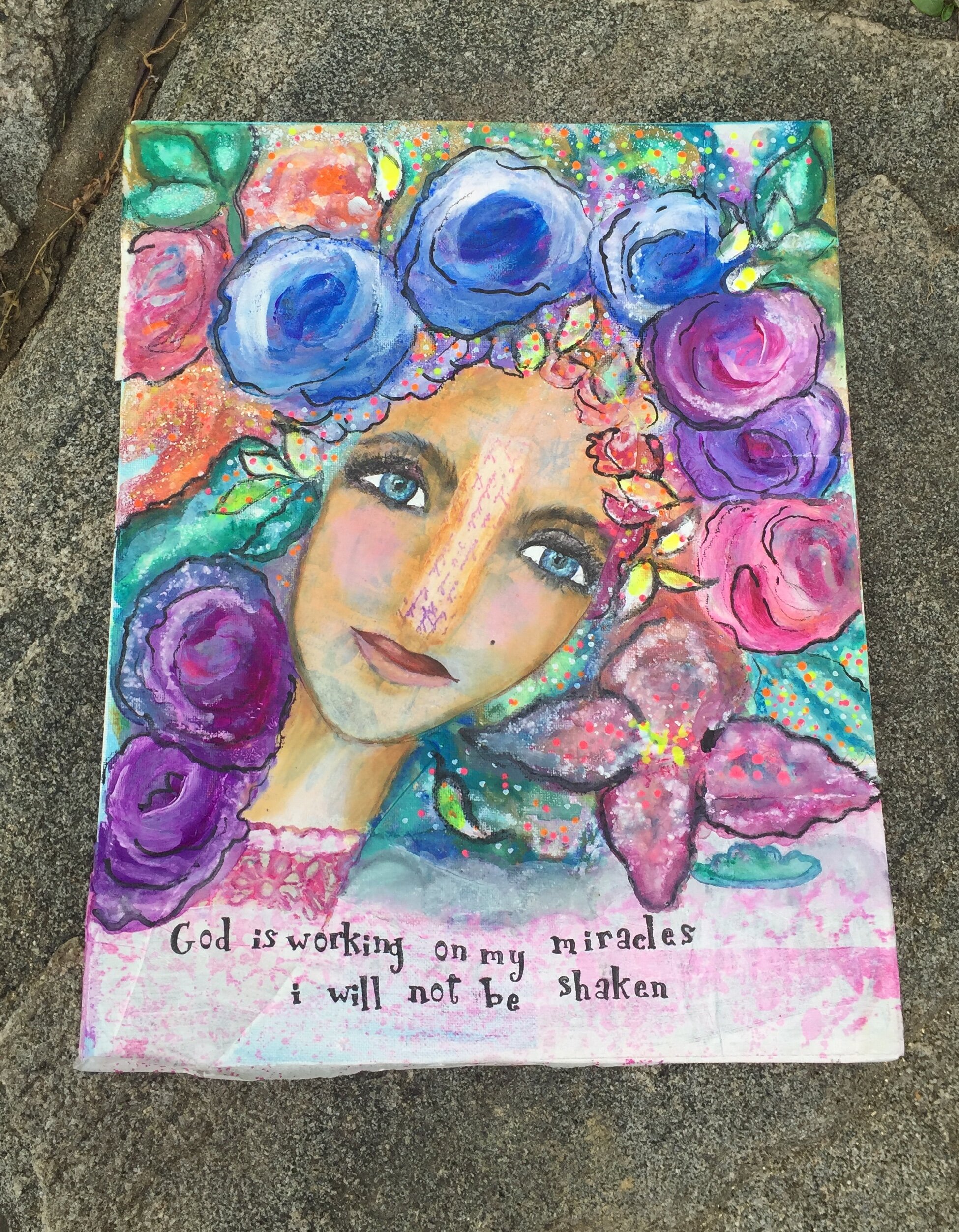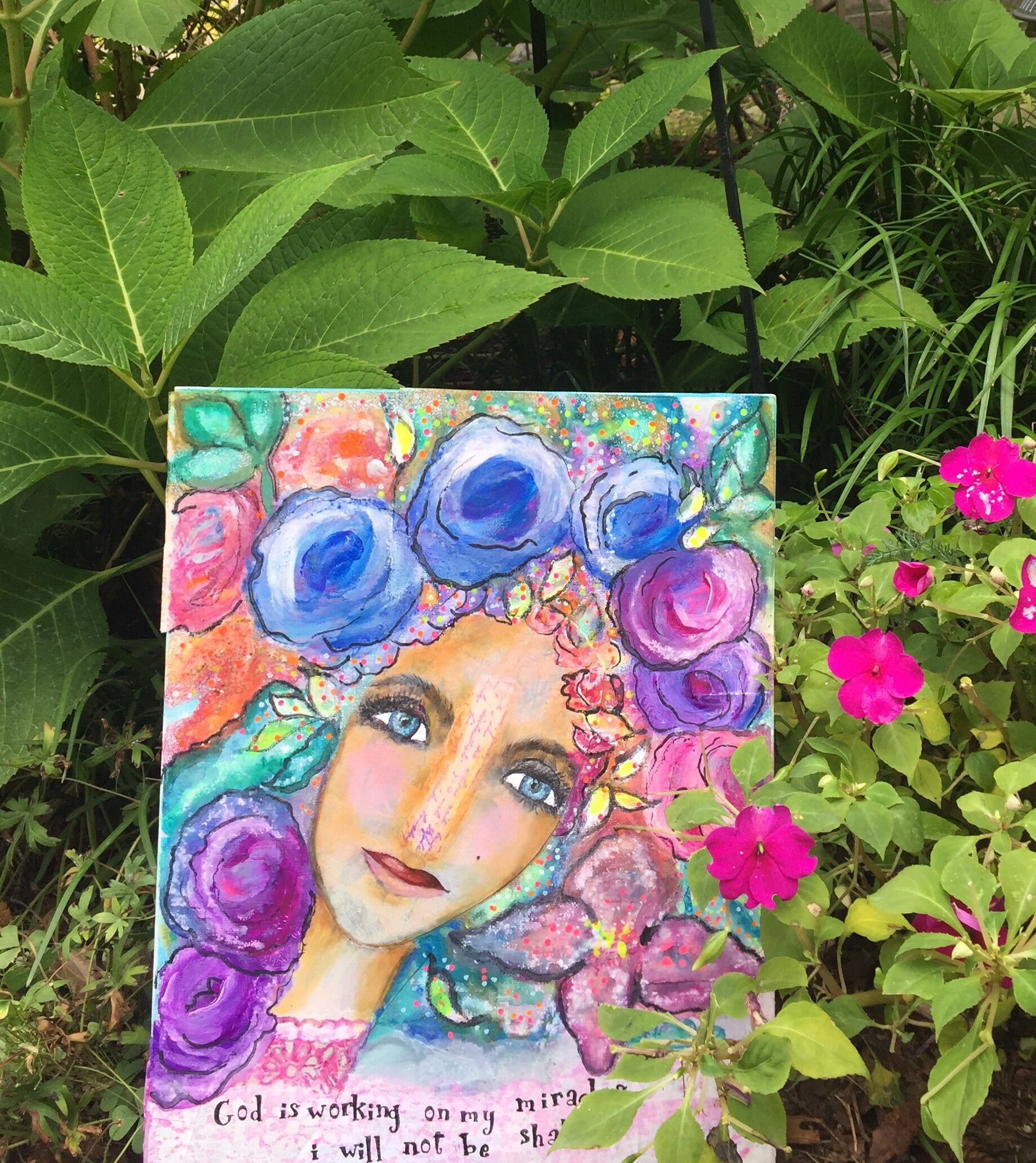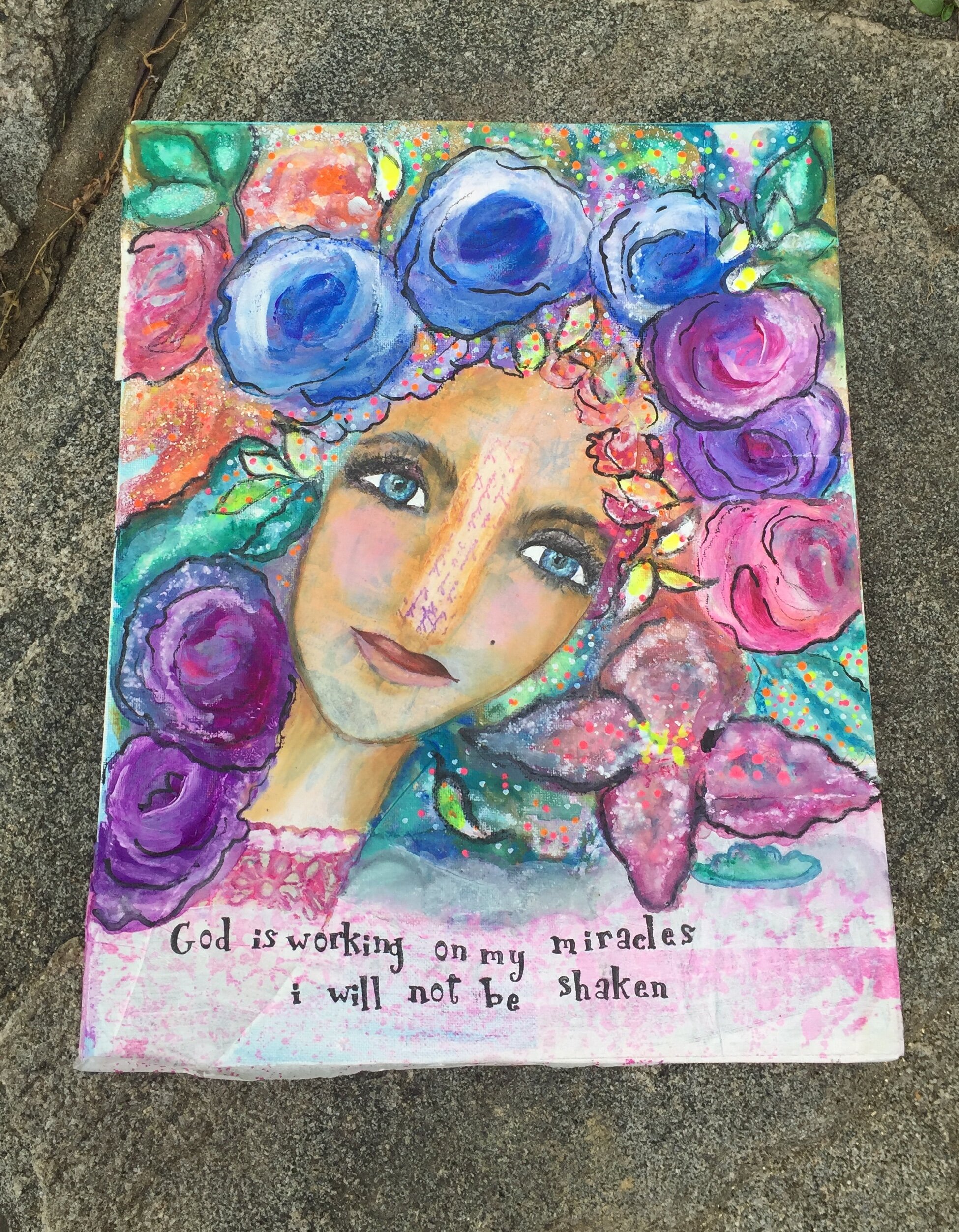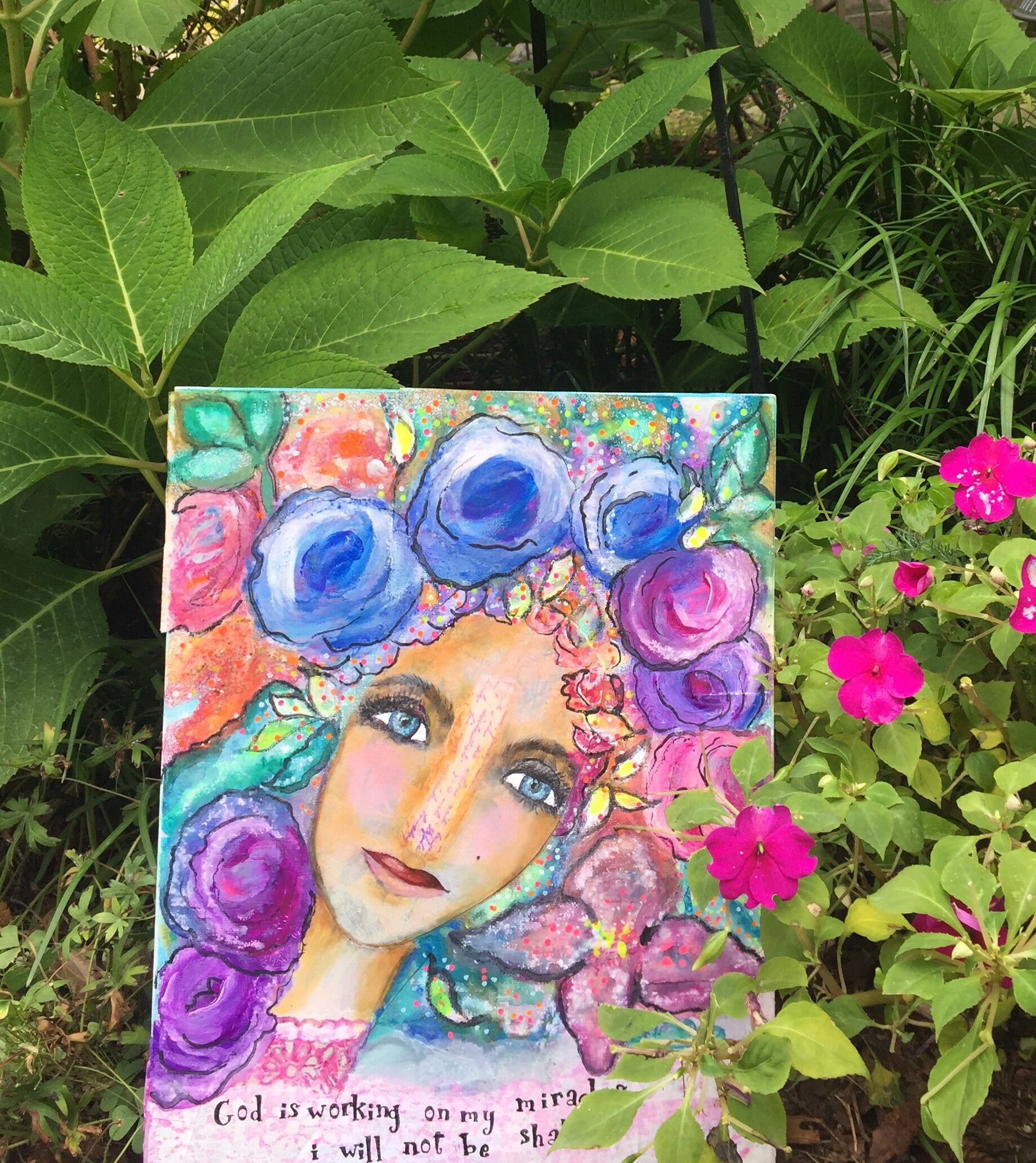 God is Working on My Miracles, I Will Not Be Shaken-ORIGINAL
She is appx 11x14" of mixed media bliss. Layers of oils, acrylics, inks and papers were used to create her divine presence. Wherever you are, whatever season you are in we are all seeking something, big or small. My hope is that she will inspire you to hold tight and know that in God's time your prayers will be granted.
Thank you for shopping and have a blessed day!
ps-I LOVE to hear from you, please feel free to contact me.